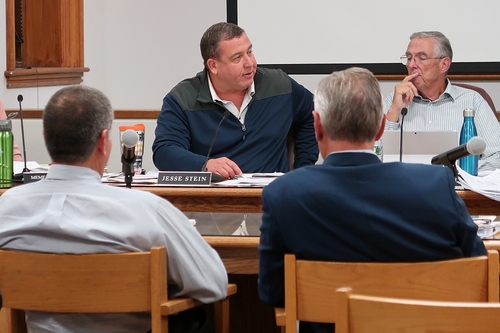 Southborough Wicked Local posted a story that was inevitably coming – the developer for Park Central is asking the court to dismiss an appeal filed by the Planning Board. But some of the details in the appeal are worth noting.
The motion to dismiss points out that the appeal may have wrongly been filed against developer Bill Depietri. It argues that the permit was issued to Capital Group, LLC, not its president.
[If that is enough to dismiss the appeal, I can't help thinking it's an error that could have been avoided had they been allowed by the Town to consult an attorney.]
But that's not the only grounds that Attorney Angelo Catanzaro is basing their case on. SWL writes:
The motion says the Planning Board is not "aggrieved" and has no standing.

"The Supreme Judicial Court has been clear and unequivocal in its determination that a municipal Planning Board is neither a 'person' or 'aggrieved,'" Catanzaro wrote.
Depietri is also seeking costs from the board: 
The motion sanctions for the costs of appealing because the Planning Board acted in "bad faith or malice."
For the full article, click here.
In addition to the Planning Board's court appeal, there are two other related appeals still to be ruled on. A group of residents also filed an appeal with the court. And the Planning Board filed an appeal of a decision by the Building Inspector on the project. That appeal is filed with the Zoning Board of Appeals.