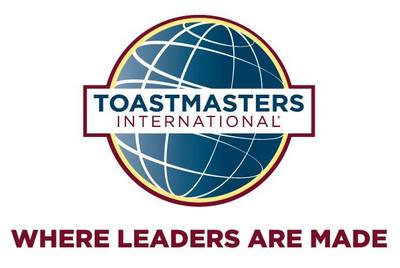 A Toastmasters group will be holding weekly meetings at the Southborough Library, starting this Monday at noon. They are inviting the community to join them.
If you aren't familiar with Toastmasters, their focus is on helping members improve their speaking skills in a variety of situations:
You join a community of learners, and in Toastmasters meetings we learn by doing. Whether you're an executive or a stay-at-home parent, a college student or a retiree, you will improve yourself; building skills to express yourself in a variety of situations. You'll open up a world of new possibilities: giving better work presentations; leading meetings – and participating in them – more confidently; speaking more smoothly off the cuff; even handling one-on-one interactions
The "Lake Williams Wordsmiths" was established three years ago, and just relocated from their former space in Marlborough.
The supportive group welcomes all skill levels, from complete beginners to advanced speakers. How does it work? 
In a club meeting, you practice giving prepared speeches as well as brief impromptu presentations, known as Table Topics. There is no rush and no pressure: The Toastmasters program allows you to progress at your own pace.

Constructive evaluation is central to the Toastmasters philosophy. Each time you give a prepared speech, an evaluator will point out strengths as well as suggest improvements. Receiving – and giving – such feedback is a great learning experience. In Toastmasters, encouragement and improvement go hand-in-hand.
The group is non-profit but charges a small fee to join, in order to cover the cost of materials, refreshments, etc. For more information, visit their website.