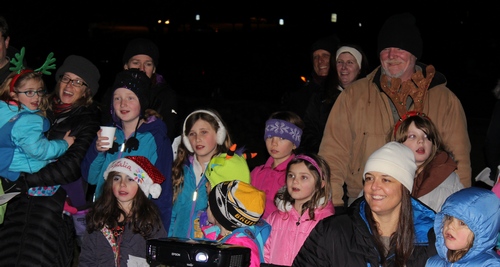 The Girl Scouts will hold their traditional holiday sing-a-long this Friday, December 2nd, 6:30 -7:30 pm. Families of all Girl Scouts in town are invited to join the free festivities outside the Community House.
Singing of seasonal favorites (including Rudolf, Frosty, Jingle Bells, & the Dreidel song) takes place on lawn, where the kids sing and frolic, whatever the weather.
There will also be hot cocoa and treats to cap off the evening.
The girls will be collecting unwrapped toys for children in need (infant to teen). Bringing a gift is encouraged but not required.
The event is again sponsored by the Southborough Firefighters.