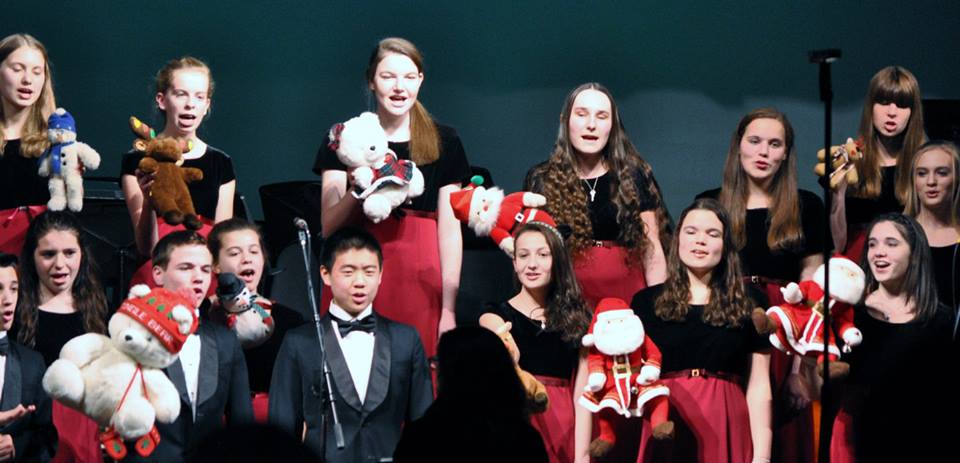 Algonquin Regional High School is holding its annual holiday concert combining bands and choruses. The public is invited to join the fun (for a small fee to support the music program.)
ARHS Holiday Concert
Thursday, December 22 at 7:00 pm
Algonquin Regional High School
Holiday music performed by all of Algonquin's Choral groups and Orchestra. In traditional fashion, it's run as follows:
The evening starts in The Rotunda with performances by their a cappella groups.
Next up are small chamber groups and a jazz combo in the lobby of the auditorium, where student art will be on display.
At 7:30, the concert in the auditorium begins featuring their orchestra and choral groups.
Finally, all alum are invited to join the orchestra and chorus on the stage to sing White Christmas.
Tickets are $5 for general public and $3 for students/seniors. Expect to see "spiritwear" for sale and usually a raffle as well.