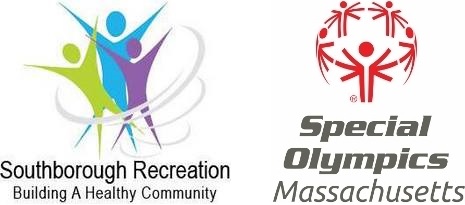 Southborough Recreation is working with Special Olympics Massachusetts to offer a free basketball program this winter:
One of the most popular and favorite sports at Special Olympics. Children with intellectual disabilities are invited to come play in a non competitive environment with focus on learning basketball and making friends. Parent coaches and high school volunteers will work with the players on a wide range of basketball skills and play short games. It will be a learning experience with a lot of fun! Tshirts will be provided.
The program is for ages 7 and up. It will be held at Woodward School on Saturday mornings, January 7 – February 11. Registration is free.
To learn more or sign up, click here.
In addition to participants, Rec is seeking volunteers. Please contact Jenn Hom at Southborough Recreation if you are interested in helping (Jhom@southboroughma.com or 508-229-4452.)