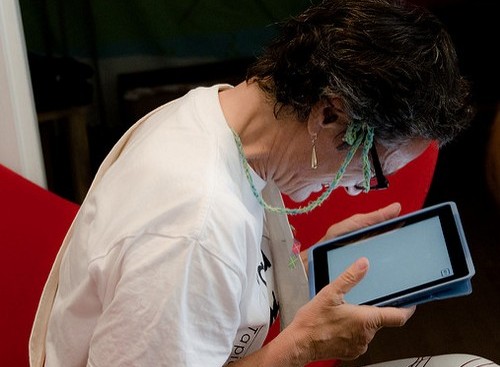 Here are highlights of what's happening around town this week. (For more, check the Event Calendar.)
[Note: The highlights don't include ongoing weekly programs. For the Southborough Library's regular storytime programs, click here for their events page. For the Southborough Senior Center's ongoing classes, click here for their calendar.]
Monday, March 27, 2017
Snowshoe or hike (9:45 am) @ carpool from Southborough Senior Center: Event organized by the Trailblazers. This week's hike is at Sawink Farm in Westborough Don't forget to dress in layers, warm gloves or mittens, gators or snow pants, hat or earmuffs, winter jacket, and boots. Please sign up for these outdoor activities by calling (508) 229-4453. For more details, see dedicated post.
Tuesday, March 28, 2017
Lenten Series (6:00 – 8:00 pm) @ Pilgrim Church, Common St: The United Parishes of Southborough are holding their annual Lenten series for the community. This year's theme is Unpacking Jesus and Lent: The Journey to the Cross. All are welcome to join them for weekly prayer, presentations, conversations and reflection. Each evening includes dinner, a kid's program, and childcare. Worship begins at 6:00 pm followed by dinner. Talks begin at 7:00 pm followed by conversations. This week's is hosted by Pilgrim/Community/Marlborough churches and features Jon Wortmann speaking on The Walk to the Cross
Wednesday, March 29, 2017
Technology Days (help for seniors) (2:30 – 3:30 pm) @ Southborough Senior Center: Please join a group of Algonquin students for an hour of technology assistance. These eager students will answer all of your questions about cellphones, iPads, Laptops, e-readers and more. Please write your questions down ahead of time so that everything can be answered. Work with a student from ARHS and get your technology problems resolved!
Make Your Own Pasta Night (6:00 – 8:00 pm) @ Algonquin Regional High School, 79 Bartlett St., Northborough: Proceeds will benefit Algonquin's Serenity Garden to help purchase a compost bin. The garden is used to teach Algonquin students about health and nutritional awareness using a "farm to table" concept. Cost is $20 and you will take home the pasta you make. For more information and to register, contact Zbysia Giegucz, Algonquin culinary and nutrition arts teacher, at zgiegucz@nsboro.k12.ma.us.
Thursday, March 30, 2017
Trottier Band & Orchestra Concert (7:00 – 8:00 pm) @ Trottier Middle School
Author night: Cheryl Melody (7:00 – 8:00 pm) @ Southborough Library, Main Floor: Author Cheryl Melody will be at the library to discuss her book "Shift of Heart: Paths to Healing and Love" as part of the Thursday Evening Author Series. Her presentation will feature interactive elements for the audience.
Friday, March 31, 2017
Bingo (12:00 pm) @ Southborough Senior Center: Come join Michael Gagliardi from "Around the Clock"for an afternoon of Bingo, fun, prizes and of course, jokes. Bingo will start promptly at noon. You can purchase a pre-Bingo lunch for $3 (please sign up if you plan to use that option.) That begins at 11:15 am. Or join them with your own lunch. Lunch will be Chicken pot pie and salad Please sign up through the Senior Center at (508) 229‐4453.
Relay for Life Community Meeting (6:00 – 8:00 pm) @ Algonquin Regional High School: Fight back against cancer in our community with Relay For Life! The Event Leadership Team invites cancer survivors, caregivers, volunteers, and community members to come learn more about the American Cancer Society Relay For Life of Northborough Southborough. For more information, visit their website or contact Shannon Capozzola at shannon.capozzola@cancer.org or (508) 270-4670.
Saturday, April 1, 2017
Southborough's Democratic caucus (10:30 am – 12:00 pm) @ Southborough Library, lower level: Registered Democrats in Southborough will be holding a caucus to elect ten delegates to the 2017 Massachusetts Democratic Convention. All registered Democrats in Southborough are eligible to run for delegate and to vote. (You will can change party registration at the caucus.) For details, see dedicated post.