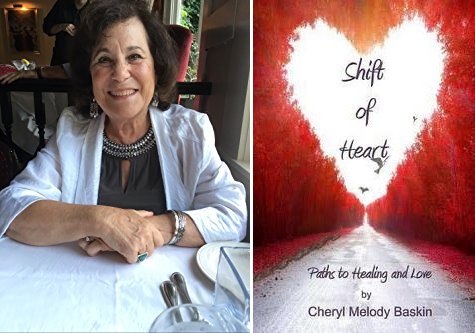 Author Melody Baskins is visiting the Southborough Library this week. As part of the Library's Author Night series, Baskins will talk about her book "Shift of Heart: Paths to Healing and Love".
Baskins is a motivational speaker. So expect some audience participation through "interactive elements".
Through her book, Baskins seeks to help readers achieve a higher level of self-love, inner peace and mindfulness. The book's website describes:
It is packed with crystal wisdoms, practical tools for navigating challenges and triumphs, true inspirational stories, positive self-affirmations, user-friendly visualizations and guided meditations, and a self-help approach humorously entitled "My 5 Minute (Chakra) Quickie." Each chapter gently guides us towards increased self-love, inner peace, balance, presence, mindfulness…and unchaining our inner turmoil towards greater freedom and creative flow.
The presentation takes place this Thursday, March 30th, at 7:00 pm in the upper/main level of the Library. No registration is required.