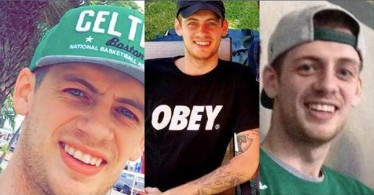 There has been a tragic development in the story of missing Southborough resident Michael Kelleher. His body was discovered and pulled from the Charles River on Sunday morning.
The 23 year old went missing after he attended a Celtics game on March 29th. It appears that is the night that he died.
The news was broken publicly by his parents on Facebook. I know that the family will be in all of our thoughts and prayers.
Their statement posted at 5:49 pm on Sunday:
A statement from Lori Kelleher and Mike Kelleher…

It is with great sadness that we have to share with you that our son Michael Kelleher has passed. Sadly, Michael was claimed by the Charles River the night of his disappearance. At 8:00 this morning, the river gave him back to us.

Michael was loved by many and we want to thank everyone who reached out to us during this difficult time. We would also like to thank everyone who prayed for Michael's safe return, forwarded pics, gave ideas to find him, canvassed all of Boston and Cambridge with his "Missing" flyers, spoke to the media, detectives, police and PI.

We greatly appreciate your efforts.

A Special Thanks to the Southborough Detectives, Boston Detectives and Boston Police, and Boston and State Police Dive Units.

Nothing can make up the loss of our son and we would greatly appreciate our privacy at this extremely difficult time.

Thank you.

Information about Michael's services will be made available as soon as they are made.
The Boston Globe posted yesterday: "The Suffolk district attorney's office, State Police, and Boston police declined to officially identify the body Sunday."
But the Southborough Police posted their condolences to Facebook last night:
We offer our sincere condolences to the family and friends of Michael Kelleher. We will be keeping them all in our thoughts and prayers.
For more details, see the Globe's coverage here.