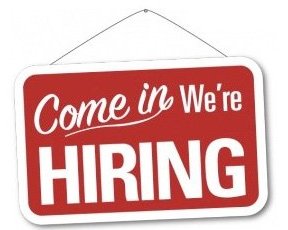 I received another posting of jobs available in Southborough. If you have any of your own job openings in town to share this week, you can add them in comments below.
(If you'd like to share your company's job openings in future weeks, email mysouthborough@gmail.com.)
Harvard University
Harvard Library Depository Assistant (temporary, full-time)
Harvard Library Depository Assistant needed for three months in Southborough. The position requires a reliable person to sort books, organize books into trays, and pop up flat cardboard trays. Ideally we're looking for someone who can work eight hours a day Monday-Friday. The job entails standing for long periods of time, lifting up to 50 pounds, and working in a fast-paced climate-controlled (cold) environment. The pay is $14/ hour paid weekly on Fridays. There is some flexibility in the start and end of shift hours. Please send a resume to daniel_moulton@harvard.edu. More information about the facility can be found here.
Public Schools of Northborough and Southborough
Our school district is advertising more new jobs again. (Both of the following are actually in Northborough, at the Robert E. Melican Middle School. But since they are part of our district, and I'm listing a job in town, anyway, I thought it made sense to share.)
Click here to learn more about the school district and job opportunities.