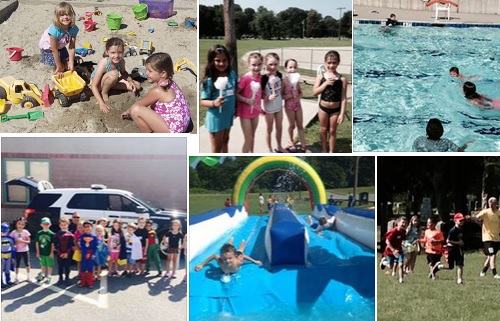 Parents working on their early bird camp registrations may have noticed a problem. This summer's Rec Camps at Finn and Woodward were scheduled to start on Monday, June 25th.
Even if tonight's squall doesn't amount to enough for another cancellation, that would have overlapped with the last week of school.* With camps based on school property – that's not an option.
Instead of shortening the week, Rec is cancelling it and adding another week to the schedule. That means there's a change in programming. (Though, I assume most weeks weren't effected.) The website and online guide have both been updated to reflect that.
The Southborough Recreation Department will now offer its popular summer camp programs weekly from July 2 through August 17. Sign up by April 25 to take advantage of the early bird discount.
Camp at Finn School is open to children ages 2.9 to those entering first grade, while the program at Woodward is open to children entering grades 2 through 6.
Each week offers dedicated themes (like Carnival Week and Barn Yard Fun) with special activities and visitors. The WW camp also offers occasional special outings, and most weeks include a swim at St. Mark's.
For more information, or to register, see the camp flyer for Finn or the camp flyer for Woodward. You can fill out the form in the pdf or register online here.
The early bird rate for both camps $155 per week – except for 4th of July week which is $128.
For even older kids looking for something to do, there's the CIT program. It's geared for children entering grades 7-9:
A CIT (counselor in training) is a camper enrolled in a specialized camp leadership program. Through practical experience CIT's learn about behavior management, risk management, safety awareness, decision making, program planning and team building. This program is meant to develop future leaders for camp and all other areas of life. Our goal is to give CITs the opportunity to gain confidence, pride along with a sense of community and accomplishment.
That uber popular option isn't available online, and doesn't offer an early bird discount. For more details on that program, check out pages 9-10 of the online brochure.
*As of last week's cancellation, the last day of school is scheduled for Monday, June 25th.