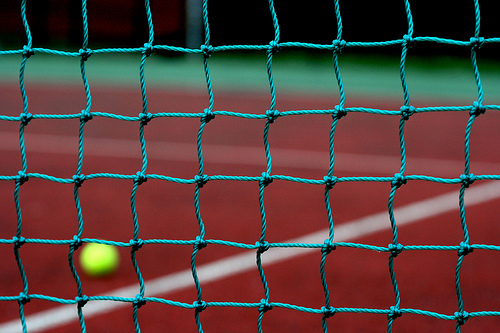 I'm overdue in announcing the return of a free summer tennis program.
As always, Southborough Recreation's tennis courts at Neary and Finn Schools are open to all residents for recreational use.* (If pickleball is your preference, you'll be happy to know that those boundary lines were added to the Richardson Courts at Neary last year.)
For advance adult players, Fay School has again opened courts for drop-in doubles on Monday nights, starting last week:
Monday Night Mixed Doubles Round Robin
Mondays, 5:30 pm to dusk
Fay School Courts
Join Pat [Richardson] every Monday evening for a casual drop in Round Robin. This is for Advanced level tennis players and above. There is no fee but you are required to bring four cans of new tennis balls the first night you play.
So, if you're itching for a competitive match – grab your racket, balls and a water bottle, and head out to Fay on Monday night.
Or, if you aren't advanced yet, head over to Finn or Neary with a friend to work on your backhand.
As for kids, lessons are being offered again for 7-13 year olds. Throughout the summer, Recreation is offering 4-day, 1-hour lessons for youth beginners through advanced-intermediate. Click here for those details.
*Town owned courts are open to any residents for free recreational use (not classes) when they aren't in use by a town team or Rec class.