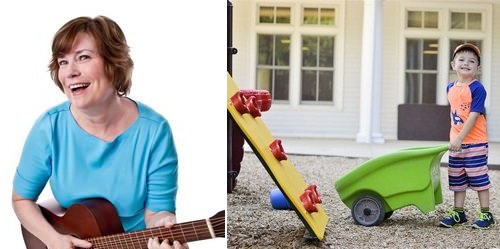 Next week, Fay School will be holding another "Sunset Playdate" for the public.

On Wednesday, July 25, the school is hosting live music and play with children's musician Jeannie Mack. The fun will be topped off with free popsicles.
The free event is geared for tots – kids 8 yrs old and under. It will take place from 6:30-7:30 pm on the Lower School Playground. Parking will be available at 23 Middle Road.

Participation is open to the public but does require pre-registration. (And parents must accompany their children.)
In addition to performing, Jeannie Mack is a songwriter. Click below to sample one of her originals, the title track from her album "I Like Feeling Good About Me".


Save the date for one more Playdate this summer. On Wednesday, August 8, Alissa Coates will perform.
If any events need to be cancelled or postponed due to weather, registered attendees will be emailed. Fay will also update its event webpage.