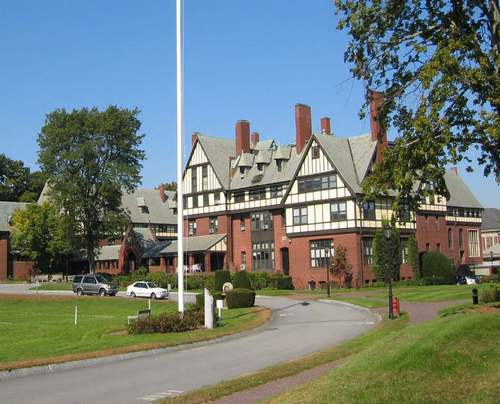 St. Mark's School is investing in improving its gym in time for the new school year. The renovation project is adding a new "athletic performance center". The school asked me to let the community know what's happening.
From the announcement:
Erland Construction is teaming up with S3 Design, an architectural firm dedicated to the design of athletic facilities, recreation centers, and health clubs, to renovate 6,350 square feet of space within St. Mark's School's Elkin's Gym. St. Mark's sees athletics as a key element of their students' education, building skills and character, teamwork and perseverance. Together, Erland, St. Mark's, and S3 Design will create a new athletic performance center to meet the evolving wellness needs of the school's student population. . .

This project will provide state-of-the-art training, fitness, recreation equipment, and programs including space for free weights, indoor turf, and rowing machines.

The construction will take three months and will be ready in time for the school year to begin in the fall.

"It is our goal to partner with the school to upgrade the building's infrastructure to support new state-of-the-art fitness equipment and health & wellness programs," said Scott Bates, Academic Group Manager. "This transformation underscores St. Mark's commitment to its students and to the ideal of 'Do and Be Your Best.' We're excited to be back on this evolving campus."
You can read the full statement here.