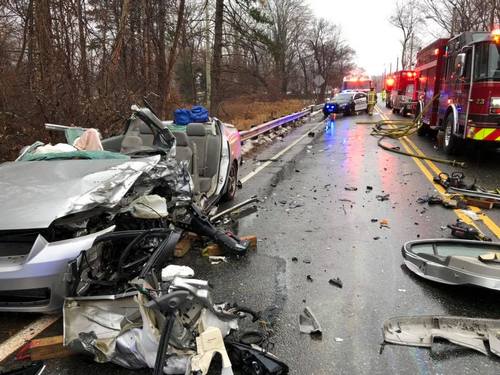 The Southborough Fire Department posted pictures from a head-on collision on Cordaville Road yesterday morning. The update detailed:
Crews worked this 2 vehicle head-on crash on Rt.85 this morning. Two patients were trapped, 1 extensively, requiring extrication with tools (Jaws of Life). 3 patients were transported to UMASS in Worcester, 2 w/ serious injuries & one w/ minor. The cause remains under investigation by Southborough Police Department. Thank you Patriot Ambulance, Inc. Marlborough for mutual aid.
The SFD also shared photos from the mansion fire that made headlines last week.
As long as I'm sharing SFD news, here are their latest pictures showing progress on the new safety complex. (Stay tuned for the official update on that project.)