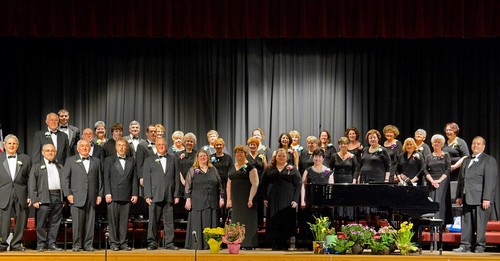 Southborough is traditionally bustling with holiday activities the first weekend of December. An announcement adds another event to the list.
Northborough Area Community Chorus is holding its Christmas Concert at Trottier Middle School this year. The "Peace on Earth" concert is its 47th annual holiday performance.

The concert is Sunday, December 2nd, at 3:00 pm. Tickets are $5 per person. (For more information call 774-249-2497.)
NACC is comprised of about 60 adult singers, mostly from Shrewsbury, Northborough, Westborough, Southborough, and Worcester, Massachusetts. You can learn more about them here.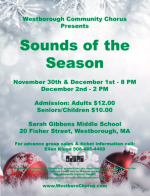 [Editor's Note: This is not the only area community chorus where Southborough residents will be raising their voices this weekend. Westborough Community Chorus also boasts singers from town. They perform their Christmas concert is this Friday, Saturday, and Sunday in Westborough. You can find more details here.]
Back to the in-town concert. . . For a sample of NACC's sound, check out this YouTube video of last year's Christmastime performance: