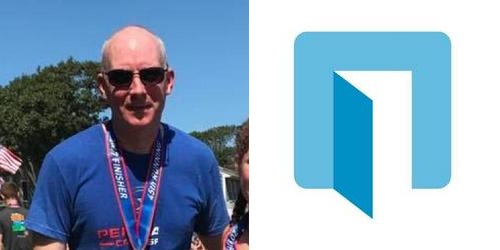 Southborough has always had an impressive showing at the Boston Marathon, and this year is no exception. Between now and Patriots Day, I'm featuring stories of resident runners donning bibs for a cause.
This year, the Southborough based New England Center for Children's Boston Marathon fundraising team includes one town resident – Ed Pearson. He reached out to ask me to share his fundraising information with the community:
On April 15th I will be running the Boston Marathon for New England Center for Children in Southborough. My wife Christine worked 18 years in the disability community and about three years ago Elizabeth and Dave Klein introduced us to NECC. We attended their fundraisers and learned of all the critical and inspiring work they are doing for children with Autism.

Supporting my run raises critical funds for research and education, providing greater access to specialized services, and ensuring a bright future for these children and their families. NECC's patented Autism Curriculum Encyclopedia iPad App, enables their research-based programming to be used by special educators and students around the globe. This is viewed by many as one of Massachusetts' most important exports. NECC also educates children in more than 50 public school partner classrooms throughout the northeast, and hundreds of children in their day and residential programs at their Southborough campus.

I am asking for your support as I run my first marathon for a cause that has truly moved me.
On Pearson's fundraising page, he further shared:
This is my first marathon and I am thrilled to be part of team NECC. According to latest data, 1 in 59 children have autism. . .

Please help me support this great cause. Together we can literally change the world for these children.
Click here to visit his fundraising page.
[If you're running the Boston Marathon and would like to have your story featured, drop me a line at mysouthborough@gmail.com]