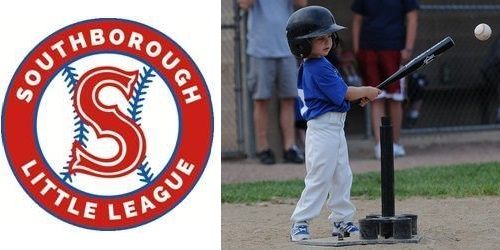 The Southborough Little League is encouraging parents to sign up their kids for spring T-Ball this month. The league promotes:
Tee-Ball (PreK and K/Ages4-5) – combination practice/game for approximately 90 minutes on Saturdays and/or Sundays starting in May and ending mid-June. We anticipate having 8-10 sessions per team, with each typically starting between noon and 3pm.
The registration specifies players must have been born born between 05/31/2013 and 08/31/2015. (It also refers to grades Pre-K to 1 for this school year.)
The website lists registration as closing mid-next month. But, I'd act sooner. The league's announcement asks for sign ups by the end of March. That makes sense, since according to the website:
Coach and team selections are anticipated to take place in March. Rosters will be distributed and coaches will contact players in early April.
The website lists a $100 registration fee that includes $20 for Southborough Recreation. For more details visit southboroughlittleleague.org. If you have questions, you can email info@southboroughlittleleague.org.
For those of you with older ball players, SSL's registration page is still listing registration as open for Little League Single A thru Senior Divisions until April 1st. You can look for details here.