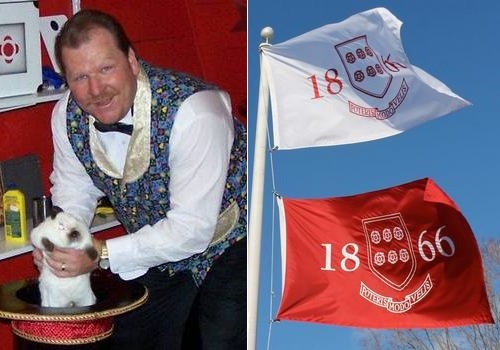 Fay School is hosting its last fun, free "Saturdays at Fay" of the season next week. The April session features a magic show by "Mr. Magic" himself.
Fay School promotes:
Mr. Magic has been performing magic shows for 35+ years and has developed a dynamic repertoire that amazes young and old alike. His show is highly visual, and children can participate throughout the performance. Children will also get to meet Mr. Magic's animal assistants, Fluffy, Hocus, and Pocus.
The monthly series is designed for children aged 6 and under along with their parents. Events are open to the public, but pre-registration is required.
The show is Saturday, April 6th from 10:00 – 11:00 am at Fay School's Primary School, 23 Middle Road. (Click here for the campus map.)
Space may be limited so please visit fayschool.org/saturdays to register.
Updated (4/1/19 2:08 pm): I just noticed the headline typo referring to the 5th. Make that the 6th. (It would be odd for the "Saturdays at Fay" program to take place on a Friday.)