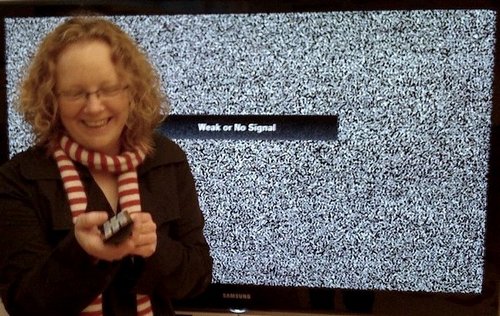 A quick reminder about tonight's Cable TV Committee hearing. The committee is asking people to come out and:
voice concerns they have about the services provided by the cable TV providers and to learn about what the Town hopes to negotiate with them, which will affect each subscriber's bill.
Last week, I shared a request from Southborough Access Media for people to let the committee know about how important SAM is to them. This week, the committee's Chair asked me to reach out to the community with the broader message.
The committee is charged with negotiating the Town's agreements with the cable/telecom providers. I'd assume the most important one to act quickly on is Verizon (fios, not Wireless). That expiring contract needs to be negotiated this spring.
But the committee is also looking for information related to the other providers.
In 2020, the contract is up for Charter (which you may see billed under Spectrum). And some of you may not even have realized Southborough has a third provider. That's because ComCast isn't available in all sections of Town. That contract needs to be negotiated in 2021. Town Administrator Mark Purple updated selectmen this winter that the Town had already opened communications with those companies.
Updated (4/3/19 10:27 am): I forgot to include the time and place this time around! It's 7:00 pm in the Town House Hearing Room.