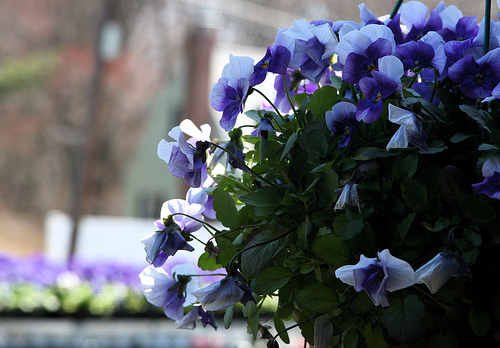 Mother's Day is coming up fairly soon. But there's no need to fret about what to buy. As always, the Southborough Gardeners have you covered. Just swing by their Plant Sale.
Each year, the community group holds the sale at the Community House (at the corner of routes 30 and 85) the day before Mother's Day.
The sale includes a wide selection of annuals, perennials and hanging baskets. This year they're also featuring "creative Mother's Day gifts" along with the perennial of the year.
Plus, they're bringing back the "Ask a Master Gardener" booth. The "prominently located booth" will be manned by their experts to entertain any gardening/plant questions you may have.
The plants are donated by club members, some even transplant from their own gardens.
Sale hours end earlier this year than last year, so be sure to get there before noon. (As always, for the best selection, shop early!)
Proceeds from the public sale will support town beautification, education, and the Southborough Gardeners' Scholarship Fund.