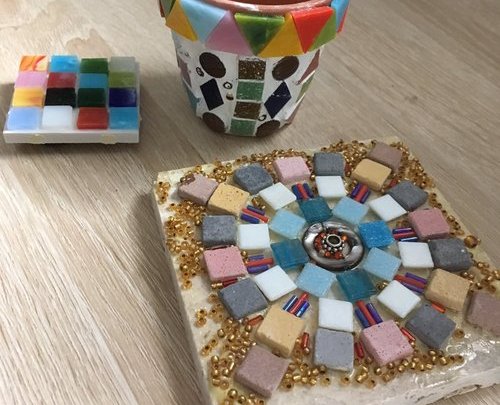 The Southborough Library is continuing its "Crafternoon" series with another event next week led by popular crafter Mandy Roberge of Wicked Good Henna.
On Tuesday, May 21st tweens and teens are invited to piece together their own mosaic trivets/hot plates. The program is for ages 10+.
Roberge promotes:
Participants will use a variety of mosaic items to create a project — either functional or simply a piece of art — unique to their own creative side.
Space is limited in the craft series. Pre-registration is requested for each event.
To register for next week's , click here or call the front desk at calling 508-485-5031.
The final Crafternoon session in this year's series is next month on Tuesday, June 18th. Kids will be invited to a Harry Potter craft event.
Both sessions take place from 3:00-5:00 pm at the Library.
The series is funded by a grant from Southborough Community Fund, a fund of the Foundation for MetroWest.