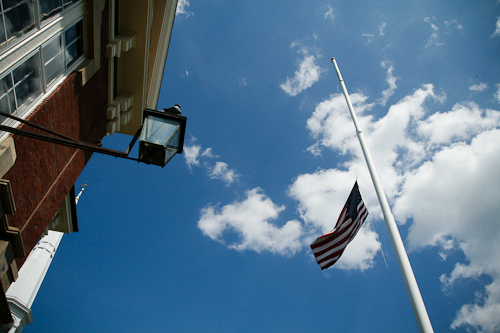 Flags in Southborough and across the state are flying at half staff until sunset tomorrow, June 22, 2019. It is in honor of another fallen soldier from long ago, finally returning home.
Sergeant George R. Schipani died as an American Prisoner of War in Korea on March 31, 1951. His remains were recently identified. He will be laid to rest in his hometown of Somerville, MA tomorrow. You can read the story here.
Updated (6/23/19 10:42 am): Fixed misspelling.