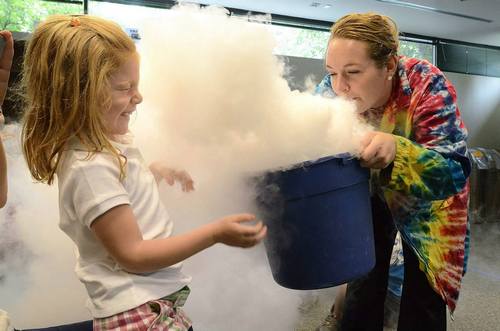 Here are highlights of what's happening around town this week.
[Note: The highlights don't include ongoing weekly programs. For those listings and more, check the Event Calendar.
Plus, for daily ongoing activities/resources and summer camps, check out my what-to-do-with-kids-this-summer series and my summer-fun-for-adults posts.]
Tuesday, July 9, 2019
Drop in Art (10:30 am – 5:00 pm) @ Southborough Public Library, Children's Room: As part of Summer Reading "A Universe of Stories" please drop in with kids for fun outer space themed crafts. Open to all ages and no registration required. Parents or caregivers must stay with children during this event.
Poetry Workshop (6:30 – 8:30 pm) @ Southborough Library, Main Level: At the semi-monthly sessions, everyone is asked to bring in five copies of their original poetry for supportive feedback. If you don't have a poem, come and share your insights. The group meets the 2nd and 4th Tuesday of every month.
Wednesday, July 10, 2019
Senior Matinee – On The Basis Of Sex (1:00 – 3:00 pm) @ Southborough Senior Center: Free movie screening for seniors. "This film tells an inspiring and spirited true story that follows young lawyer Ruth Bader Ginsburg as she teams with her husband to bring a groundbreaking gender discrimination case before the U.S. Court of Appeals." Drama; Rated PG-13; Length: 2 hours. Please sign up at the front desk or call (508) 229-4453. Snacks will be provided.
ScienceTellers: "Aliens Escape from Earth!" (4:00 – 5:00 pm) @ Southborough Library, main level: The Sciencetellers return, combining storytelling and science experiments in the tale of two kids trying to rescue aliens. (sponsored by Fay School)
Southborough Summer Concert Series (6:00 – 8:00 pm) @ Neary School grounds: Free family friendly concerts at Neary School field by the tennis courts. This week's headliner is The Regulators. Bring a blanket or lawn chairs. Pack a picnic blanket to enjoy your dinner while watching the concert. You can pack your dinner or buy food from vendors (food trucks and vendors vary throughout the summer) Sponsored by Friends of the Southborough Youth Commission & Youth and Family Services, Friends of Southborough Recreation, and Southborough Cultural Arts Council. For details, see dedicated post.
Thursday, July 11, 2019
Bay Circuit Trail (9:30 am – 12:00 pm) Meet at the Senior Center @ 9:30 am: Event for active seniors organized by the Southborough Senior Center's Trailblazers group. Hike about 2 miles on the Bay Circuit Trail, the south of Medfield section. We will carpool to starting point. Carl Guyer will lead. Please remember to bring bug/tick repellent and wear appropriate clothing and footwear. Sign up at the Senior Center front desk or call 508 229-4453. For details, see dedicated post.
BBC Discussion Series (7:00 pm) @ Southborough Library, Eaton Meeting Room: The Southborough Library is organizing a bi-weekly discussion series that revolves around BBC television series. For details, see dedicated post.
Pajama Story Time (7:00 – 7:45 pm) @ Southborough Library back lawn: Wear your pajamas, bring a blanket and join us on the lawn for story time! (In cases of inclement weather, story time will be held indoors.)
Sunset Yoga (7:30 – 8:30 pm) @ Chestnut Hill Farm, Chestnut Hill Road: Chestnut Hill Farm, Chestnut Hill Road: Our yoga instructor will guide you through Vinyasa Flow Yoga, a flowing, dynamic style of yoga that emphasizes fluid transitions from pose to pose, seamlessly linking body, breath, and movement. $9 per TTOR member or $15 per non-member. For details and to register, click here.
Friday, July 12, 2019
Teen Cookbook Club (2:00 – 3:30 pm) @ Southborough Library: Try our new new Teen Cookbook Club for ages 12 and up. Summer Theme: Smoothies! Attendees get to create and enjoy their own smoothies. Supplies, ingredients and recipes will be provided.