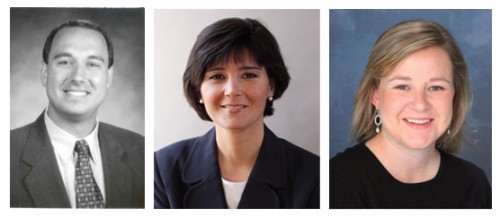 With all the focus on next week's inauguration, it's easy to forget we have all new representation closer to home. A new batch of legislators representing Southborough was sworn in on Beacon Hill last week, and all are new to their positions.
I doubt anyone would disagree that our legislators have a tough road ahead of them, and it will be interesting to see what impact these new faces have on our region.
If you have thoughts you want to share, here's how to get in touch with your elected officials on Beacon Hill:
James Eldridge, Senator, Middlesex & Worcester District
Covers all of Southborough
email: James.Eldridge@state.ma.us
phone: 617-722-1120
Carolyn Dykema, Representative, 8th Middlesex
Covers Southborough precincts 2 and 3 *
email: Rep.CarolynDykema@Hou.State.MA.US
phone: 617-722-2210
Danielle Gregoire, Representative, 4th Middlesex
Covers Southborough precinct 1 *
email: Rep.DanielleGregoire@Hou.State.MA.US
phone: 617-722-2425
The mailing address for all legislators is State House, Boston, MA 02133.
* November was a long time ago. Did you forget what precinct you're in? You can check on the Elections Division website.