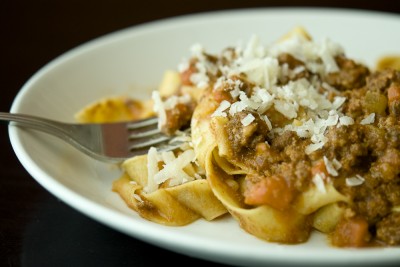 Five different kinds of pizza. Housemade cured salami and cheese. Risotto and pasta. Antipasti, including meatballs and suppli (deep fried risotto balls). Do I have your attention?
Tomasso Trattoria is kicking off its fifth year of business by saying thanks. On Sunday they'll hold an open house for Southborough residents featuring items from their new pizza and pasta menu like the ones listed above. They'll also serve wine and soft drinks.
Oh, and did I mention it's free?
Throwing a party isn't the only way Tomasso says thanks to the community. Last year they held an event to raise money for Southborough Youth & Family Services. They help sponsor Southborough Summer Nights and Heritage Day, and donate to the schools and the Arts Center, and to groups like Algonquin football, Pop Warner, and Southborough Little League.
If you can't make it on Sunday, you can try items from their new menu any time. They also offer a weekly 3-course menu for $30.
As for me, I'll be there on Sunday. I mean, come on, they had me at deep fried risotto balls.
The open house runs from 1:00 pm to 4:00 pm on Sunday. RSVP at 508-481-8484. The whole family is welcome to attend.