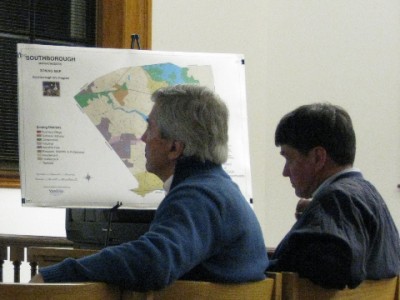 "We're digging in our heels, rolling up our sleeves, and getting ready for 18 months of zoning fun."
That's what Town Planner Vera Kolias told a group of about two dozen residents and committee members who assembled last night at the Town House to discuss zoning bylaw review.
Fueled by free Starbuck's coffee and chocolate chip cookies, residents shared their opinions on five key topics:
Each question is interesting in its own right, so I'll take them one-by-one in a series of upcoming posts. Stay tuned!
Updated: Use the links above to navigate to the individual posts in this series.
Related stories:
Why you should care about zoning review
A picture is worth 40,000 words