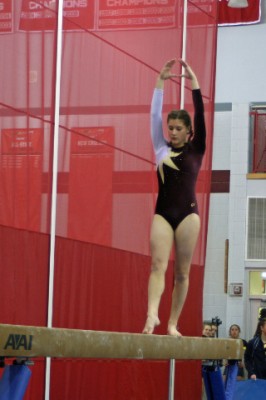 There was good news and bad news for the Algonquin girls gymnastics team at the MIAA South Sectional Tournament in Hudson this weekend. The good news was they qualified to continue on to the state competition.
The bad news was they missed taking first place in the sectional meet by just two-tenths of a point. Algonquin led going into the final rotation, but was narrowly defeated by Barnstable.
You can read more about Algonquin's performance in the sectional meet in the Metrowest Daily News. The state finals will be held on Saturday at Shrewsbury High School (4:00 pm). Algonquin last won the state title in 1994.