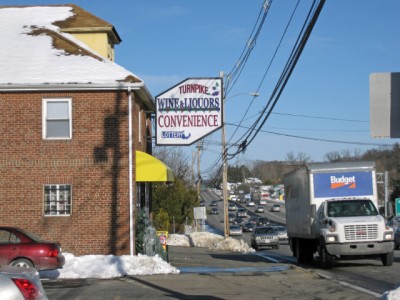 Gambling where you buy your liquor is not a new concept, but the Board of Selectmen doesn't want you lingering around while you do it.
On Tuesday night the Selectmen unanimously rejected a request on behalf of Turnpike Liquors (65 Turnpike Road) to install a Keno monitor. The store already offers Keno, but the monitor would make them more of a full-service operation. You could pick your numbers (is that how Keno works? I have no idea), and then wait around and watch the monitor to see if they showed up.
The Selectmen felt expanding the store's Keno operation would be "detrimental to the neighborhood." They also had concerns about parking.