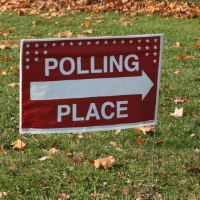 No, I'm not talking about the Finn March Madness race this weekend. I'm talking about town elections in May. Up until last week it looked like there would be no contested races on the ballot, but all that changed in the last few days.
Three candidates filed last week to run for the two open seats on the Northborough-Southborough Regional School Committee. The deadline to file was Monday.
Campaigning for a spot on the regional school committee are Susan Dargan of Skylar Drive, David Rueger of Pine Hill Road, and Kathleen Harragan of Darlene Drive. None are incumbents. Janice Hunt and Beth Wittcoff were both up for reelection this year, but neither chose to run again.
Susan Dargan is also running as an incumbent for a spot on the Southborough School Committee. Town Clerk Paul Berry tells me it's not unusual for people to run for both boards.
The regional school committee race is the only contested one on the ballot. The other races only have one candidate for each spot, and in each case the candidate is an incumbent. Here's the complete list:
Board of Selectmen (1 seat): William Boland, incumbent
Board of Assessors (1 seat): Arthur Holmes, incumbent
Board of Health (1 seat): Louis Fazen III, incumbent
Board of Library Trustees (2 seats): Jane Smith, incumbent and Kent Matthew Read, incumbent
School Committee (2 seats): Susan Dargan, incumbent and Marybeth Strickland, incumbent
Northborough-Southborough School Committee (2 seats): Susan Dargan, David Rueger, Kathleen Harragan
Planning Board (1 seat): Dana Cunningham, incumbent
Southborough Housing Authority (1 seat): Nancy Morris, incumbent
Moderator (1 seat): David Combs, incumbent
Board of Commission of Trust Fund (1 seat): Maryanne Cole, incumbent