When it rains it pours. At least that was the case for the Southborough Fire Department last week – both literally and figuratively. The wild weather that rolled through on Friday led to calls for two apparent lightning strikes. Those calls, along with a couple other incidents, made for a busy week.
Lightning strikes
The first strike happened in the area of the Town Center plaza on Cordaville Road. Alarms went off in the building and it was evacuated for a time, but firefighters did not find any evidence of a direct hit to the building. No injuries were reported.
Around the same time, a second call came in for a house on Jericho Hill Road that reportedly had been struck by lightning. Because Southborough's resources were tied up at Town Center, Marlborough and Northborough engines responded. No damage to the house was found and no injuries were reported.
Electrical fire on Overlook Dr.
An electrical fire in a hot water heater filled an Overlook Drive house with smoke on April 1. The call came in just before 5:00 pm when the homeowner smelled something burning. Firefighters extinguished the fire and cleared the house of smoke. There were no injuries.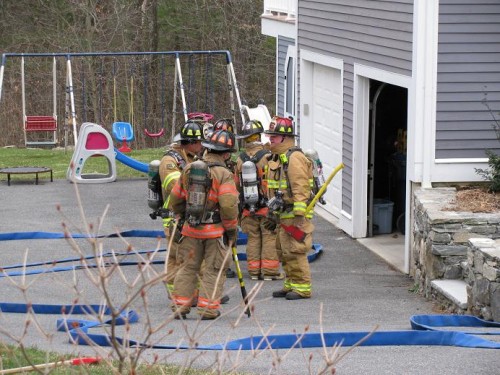 Car accident on Southville Road
A car collided with a mini-van on Southville Road near Fiddleneck Lane shortly before 7:00 am on March 30. The mini-van was marked as a school bus. No one was seriously injured. No word on whether any kids were in the van at the time of the crash.