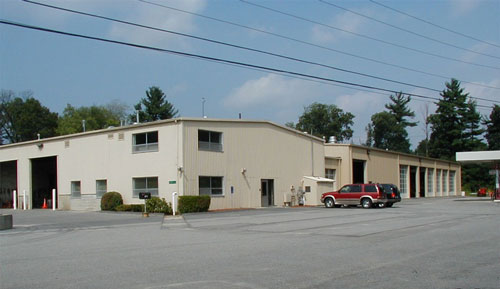 The DPW wants Town Meeting to approve $40K to study a PCE leak. The Advisory Committee has taken a stance against the request because they say the leak can't be fixed and why study something you can't fix? Yesterday I wondered aloud what this issue was all about.
DPW Director Karen Galligan read my post and offered up some more details. (How great is it that town officials read this blog?) Here's the story as I understand it. Pay attention, because this is going to come up at town meeting on Monday.
When the town replaced underground storage tanks at the DPW building back in 1992, they discovered petroleum contaminants in the soil, so the Department of Environmental Protection (DEP) required the town to install test pits and monitoring wells. It was eventually determined that the contamination was coming from the adjacent NStar property.
But in 1998 in the course of monitoring, PCE was found in the soil. PCE is a solvent commonly used in dry cleaning and to degrease metal automotive parts. PCE is denser than water and sinks to the bottom of the wells and flows into the cracks in the bedrock, making it hard to clean up.
For a while, levels of PCE steadily dropped and the town's consultant thought the site would be cleaned by "natural attenuation." So the town filed a Response Action Outcome Report (RAO-C) with the DEP which essentially says there is no significant hazard from the release and there is no feasible way to clean up the site (within reason).
But for whatever reason, PCE levels are now on the rise and the site is scheduled to be reviewed again by the DEP in 2011. Becuase the nature and extent of the solvent leak has never been determined, the DPW feels it will be hard to convince the DEP that there is no significant hazard. The $40K the DPW wants from Town Meeting is to fund a risk assessment that would hopefully convince the DPW that no further action is necessary.