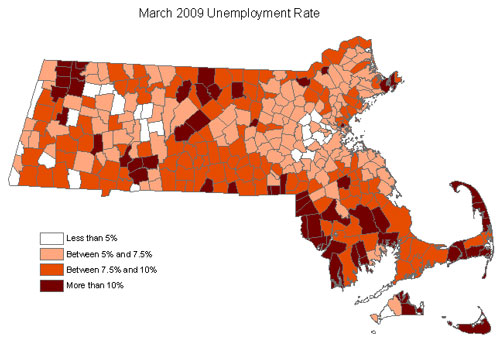 The unemployment rate in Southborough was 5.2% in March. That's a slight increase over the February rate of 5.0% and the January rate of 4.7%.
But it's a more significant increase when compared year-over-year. In March 2008 the unemployment rate was 3.1%.
Even so, Southborough is doing relatively well when compared to other towns and cities in the state. State-wide the seasonally adjusted unemployment rate for March 2009 was 7.8%. To see how area towns fared, take a look at the town-by-town numbers released by the state.
(Graphic from CommonWealth Unbound)
Related stories:
Southborough unemployment rate relatively low
Library offers resume writing workshop