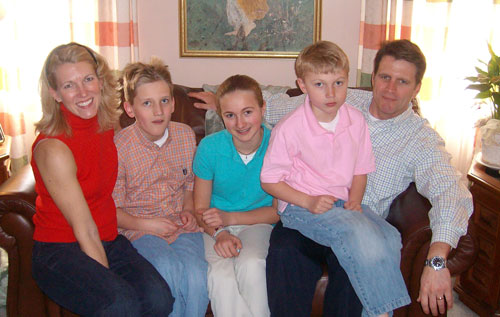 The Shaffer family of Southborough has a very personal reason for wanting to support the New England Center for Children — son Harrison, who has autism, is a student there. The Shaffers are giving back to NECC by participating in Saturday's Walk/Run for Autism, and you can help them reach their goal.
Last year team Shaffer raised over $4,600 for NECC. This year they've upped their goal to $5,000.
Here's what the family had to say about their experience with NECC:
NECC is home of the finest, most patient and compassionate teachers who not only help the student achieve, they also support the family … Harrison's success over the years is a true testament to NECC's teaching strategies with kids afflicted with Autism.
You can help by making a donation on the Team Shaffer website. Or sign up to join the race.