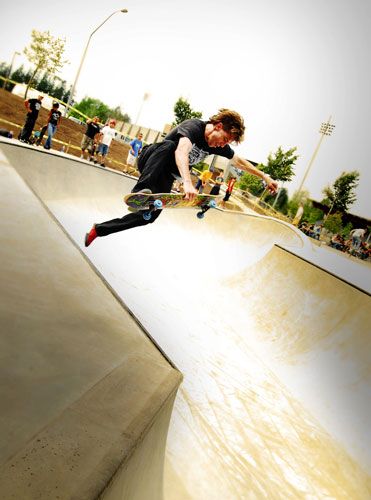 We have baseball fields and soccer fields and basketball courts. Why not a skateboard park?
That's the question the Recreation Commission along with a collection of skaterboarders and their parents are asking. The group plans to pitch the idea to Selectmen later this month.
The proposal is to build a skateboard park at the Choate Fields at Woodward, a spot that is centrally located, as well as big enough to house the minimum 828-square-foot concrete skating structure.
In a report to Selectmen, the group backing the plan says building a park will provide skaters "a safe place to perfect their craft and to practice their skills." The design and construction of the park would be funded through donations and grants.
Several towns around us have skate parks, including Northborough, Marlborough, and Hopkinton.
The Rec Commission is putting together a video to present to Selectmen at their meeting on June 16. If you want to help with the video, be at the Rec Office (in the Arts Center, 21 Highland Street) on Monday, June 8 at 3:30 pm.
(Photo by www.ericcastro.biz)