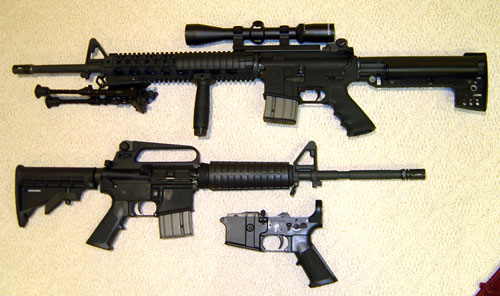 The Metrowest Daily News surveyed local police departments to find out which have semi-automatic assault rifles as part of their arsenals. Turns out most do, including Southborough.
According to the article, Southborough police have five AR-15s, which can have an effective range of up to 600 yards and a bullet speed up to 3,200 feet per second.
The article quotes Sgt. Sean James, who says the rifles are used in "extreme circumstances" like the 2006 standoff on Route 495.
You can read the full article here.