Nature lovers walking the trail at the end of Red Gate Lane (part of the Beals conservation land) on Saturday, may have come upon an unfamiliar sight.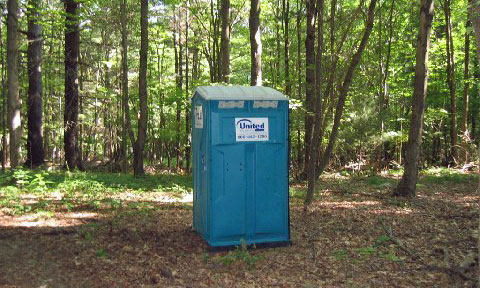 I can assure you, there isn't normally a port-a-potty in that neck of the woods.
But last weekend, the Department of Recreation sponsored a camp-out event for families who were trying out camping for the first time. Five families spent the night in tents alongside a small pond on the Beals' land.
The families may have been roughing it, but thanks to the considerate folks at the Rec Department, they at least had a little privacy when nature called.
Thanks to a My Southborough reader for sending in the photo!