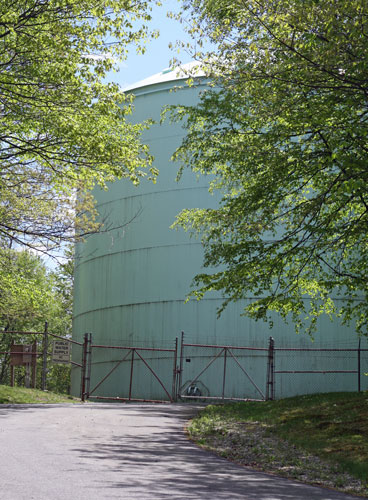 Water quality reports from the MWRA are in the mail and you should get your copy soon, but you can get a sneak peek online. Here are some highlights from the Southborough-specific portion of the report.
If I'm reading the results correctly, the drinking water in Southborough is clean, with only low, non-actionable levels of lead, copper, PCE, and coliform bacteria.
In 2008 the Town pumped 362 million gallons (MG) of water into our distribution system, (selling 1.76MG of this water to Ashland in January). In 2008 the average Southborough resident used 74 gal of water per day, a decrease of 11 gal from the 2007 statistic. The WMA standard Southborough should meet is 65 gal/person/day.
In 2008 all of the Town's water main, about 87 miles, were examined as part of our annual leak detection survey. In 2008Southborough's DPW Water Division repaired all four leaks identified in the leak survey, replaced 2 broken hydrants andresponded to and repaired one emergency water main break.
In accordance with the Master Plan, the DPW Water Division installed approximately 800 lf of 12 inch water main on Parkerville Road to facilitate flow to the area around Finn School. The project will eventually replace approximately 3000 lf of water main and will continue this summer.