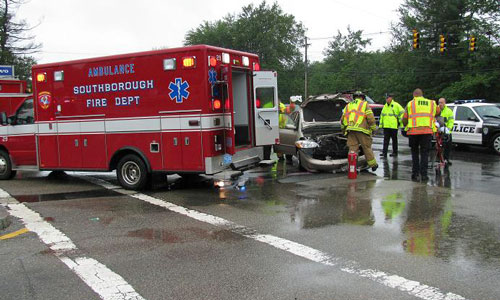 The drivers of two cars were injured yesterday afternoon in a rear-end collision at the intersection of Route 9 eastbound and Crystal Pond Road (map). Each was transported to the hospital with non-life-threatening injuries.
Route 9 eastbound was reduced to one lane for nearly an hour while the crash was cleared.
For more photos, see the Southborough Fire Department website.