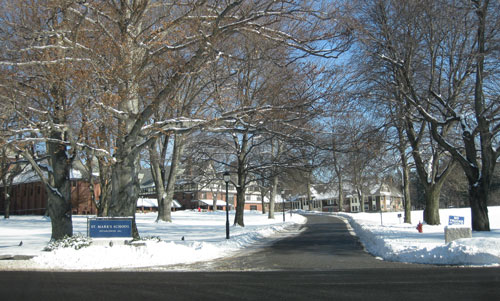 St. Mark's is adopting some changes to make their operations a bit greener. They eliminated the use of trays in their dining center to conserve water and cut down on wasted food. This fall they'll use an organic approach to maintain their athletic fields. And the Board of Trustees recently adopted a nine point Sustainability Policy.
Here's a quote from Head of School John Warren on the school's blog:
I am very pleased that the Board saw the need to adopt such a policy. St. Mark's wishes to be on the forefront of designing ways to best protect our environment – both on campus and in the outside world as well. The objectives of the Sustainability Policy will be challenging but have the full support of our faculty and staff. We will make a difference.