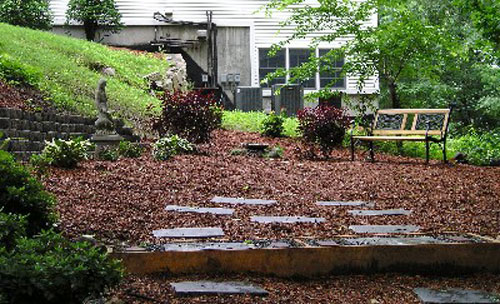 A group of scouts from Hopkinton built a new memorial garden at St. Matthew Parish — a place of reflection nestled between the church and the parish center. The garden was dedicated to deceased members of St. Matthew Parish last weekend.
From the Metrowest Daily News:
The project was headed up by Ryan Norby, 15, of Hopkinton, an Eagle Scout candidate who led Hopkinton Boy Scout Troop 4 members on the project, which included building a set of steps and a retaining wall, placing rocks and mulch, and decorating it with plants, a bench, fountain and statue. (full article)
It's not the first time this year our town has been beautified by local Eagle Scouts. Southborough Eagle Scout Philip B. Kachajian reclaimed and renovated the man-made pond behind the Neary School tennis courts earlier this year.