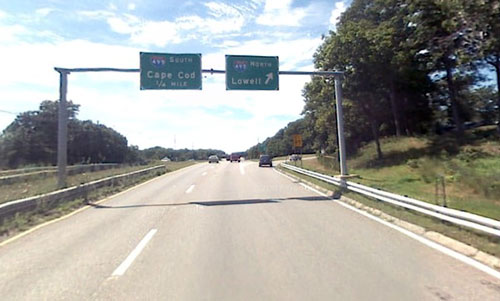 A couple regional planning committees have been studying the I-495 corridor from Berlin to Hopkinton, including the portion that runs through Southborough. This week they presented some ideas to improve the traffic capacity of interchanges on 495 and to reduce traffic along the corridor, reports the Metrowest Daily News.
In addition to redesigning the interchange at 495 and Route 9, the planning committees suggested a regional train station at the intersection of 495 and the Mass Pike.
Vera Kolias, Southborough's town planner, said (the regional station) might still benefit the area because many spaces would open at the already packed, smaller stations in Southborough and Westborough. "Then you have more local folks at the local station and regional folks at the mega-station," she said.
You can read all the details in the Metrowest Daily News.