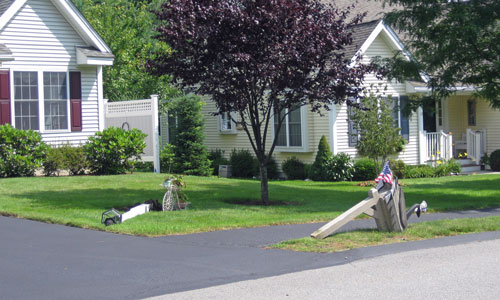 In the Wildwood and Southwood Drive neighborhood (map) just about every house has a lamppost gracing its front yard. But today many of those lampposts are lying on the ground.
Linda over at Southborough News reports that vandals this weekend knocked over mailboxes and lightposts at more than a dozen homes in the neighborhood.
If you have any information, you're asked to contact the Southborough Police Department at 508-485-2147.