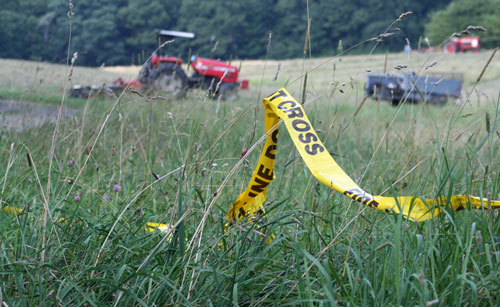 According to Fire Chief John Mauro Jr. two men were injured, one seriously, when they were struck by a tractor in the hay field off Chestnut Hill Road this afternoon.
I heard an unconfirmed report that a Life Flight helicopter was summoned. More information as it becomes available.
Update 5:49 pm: The Metrowest Daily News has a few more details.