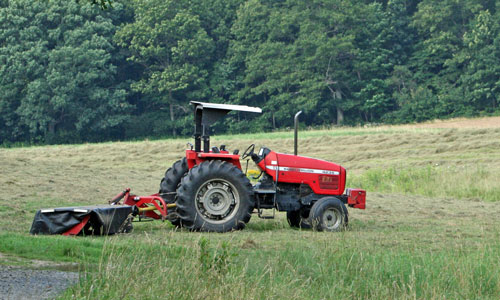 A 76-year-old grandfather and his 23-year-old grandson, both from Framingham, were injured when they were struck by a tractor at Chestnut Hill Farm on Tuesday afternoon.
The grandfather was taken by ambulance to UMass Memorial with what at first appeared to be life-threatening injuries. But Fire Chief John Mauro Jr. said last night the man is expected to survive. "The latest information I have is that his injuries are very serious, but not life-threatening."
A life flight helicopter was called, but rescuers decided it would be faster to transport the man via ambulance. The grandson was also struck by the tractor and appeared to have minor injuries, but refused treatment.
Mauro said the men were working "around the tractor" in a corner of the field, but indications are no one was driving the tractor at the time of the accident. Police are still investigating.
Update: Additional details from the Metrowest Daily News.