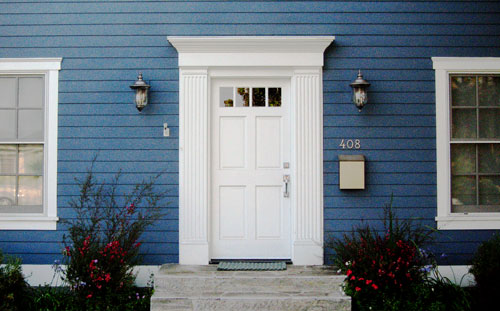 There aren't many rules a solicitor has to abide by when knocking on doors in Southborough — our bylaws on solicitation are pretty weak. A few years ago town meeting voters were asked to approve a stronger bylaw, but the article failed by just a few votes. Now the Southborough Police Department hopes the time is right to put the issue before voters once again.
At the their meeting last week, Interim Chief Jane Moran asked selectmen to place an article on the warrant for the special town meeting in September that would "offer a layer of protection" against solicitors.
Moran told me recently that surrounding towns like Westborough, Marlborough, and Hopkinton have tightened their bylaws in recent years. "Towns with strong bylaws are not getting bothered anymore," she said. "We get targeted and there's nothing we can do."
Under the current bylaw, solicitors are "asked to register" with police, but aren't required to do so. There are no provisions for background checks or registration cards.
The new bylaw would require solicitors to register with police at least seven days in advance. They'd have to pay $25 for each member of their crew to cover a background check. And they'd be required to carry and prominently display a registration card.
The restrictions would not apply to non-profits like scouts and church groups.
"It's one thing when it's the Boy Scouts or Girl Scouts selling cookies, but a few years ago professional soliciting companies started popping up," Moran said.
"This is to control who comes to Southborough," Rick Mattioli, administrative assistant to the chief, said. Mattioli crafted the language in the proposed bylaw.
Assuming town counsel approves the wording of the new bylaw, chances are good you'll get to vote on it at town meeting next month. So, what do you think? Does the town need to crack down on door-to-door solicitors? Sound off in the comments and take the latest My Southborough poll (in the sidebar to the right).
(Photo by adamsofen)