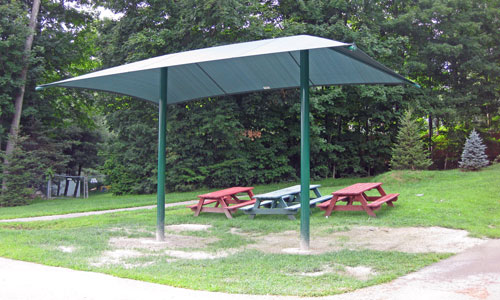 During some scorching Southborough summers, I've been know to zig zag across the street while out on a walk to find the shadiest route possible. Needless to say, I haven't had to do that much this summer.
But on those few days this summer when shade has been desirable, the kids playing at Woodward have no doubt been happy to take advantage of the new canopy the Recreation Commission installed at the north end of the building near the playground.
Because there is little shade around Woodward and Choate Field, the Rec Commission also plans to install two umbrella shades on Choate Field sometime this fall. Perfect for when soccer season starts back up.