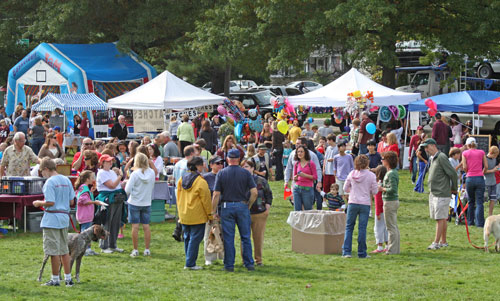 While focus is still on the town's upcoming Summer Nights festival, Heritage Day is not far behind. Here are some dates and times to mark in your calendar.
Sunday, October 11
Annual Heritage Day Road Race — The race is in the morning. I'll pass along registration info once it's available.
Pumpkin drop-off, 4:00 – 6:30 pm
Pumpkin lighting and viewing, 6:30 – 8:30 pm
Monday, October 12
Vendors open (St. Mark's field), 9:30 am
Annual Heritage Day parade (Boston Road to Common St.), 10:00 am
Plans are still coming together, but annual favorites like the Friends of the Library book sale and the Fire Department open house are likely to return once again. New this year, the Southborough Garden Club is planning a scarecrow contest. The date of the contest is still to be determined.
If you're a vendor (profit or non-profit) and want to get in on the action, you can call 508-330-2020 or send email to SouthboroughHeritageDay@yahoo.com.