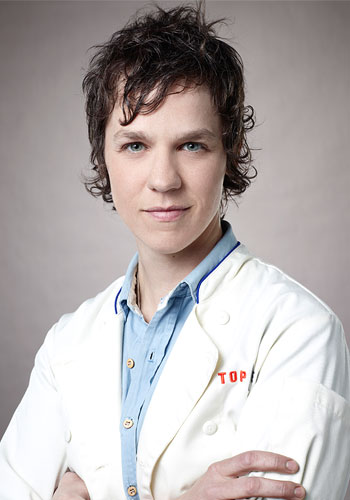 I'm a huge fan of Top Chef on Bravo TV. Season 6 started Wednesday night, and this time there's a contestant with local ties to root for.
Cheftestant Ashley Merriman graduated from St. Mark's in 1994. She went on to Hamilton College and then the Institute of Culinary Education in New York. Most recently she was a chef in Seattle.
I haven't watched the the first episode yet. Anyone know how she fared?
In other St. Mark's/Hollywood cross-overs, the school reports 2006 grad Nick Braun plays a lead character on this summer's 10 Things I Hate About You on ABC Family, and 1993 grad Emily Rutherfurd has a reccuring role in CBS's The New Adventures of Old Christine.
You can read all the details on the St. Mark's website.