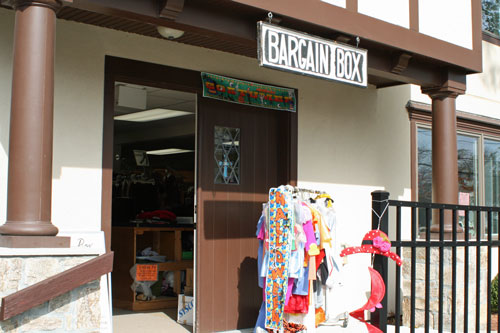 You know it's the start of a new season when the Bargain Box opens its doors. The consignment/used clothing store run by St. Mark's Church is open only twice a year: once in the fall and once in the spring. And the fall season is just about upon us.
The Bargain Box will be open limited hours for donations starting Tuesday, September 22. They open for customers on October 1.
You can get donation guidelines, along with the full schedule, in the Bargain Box Fall 2009 flyer.