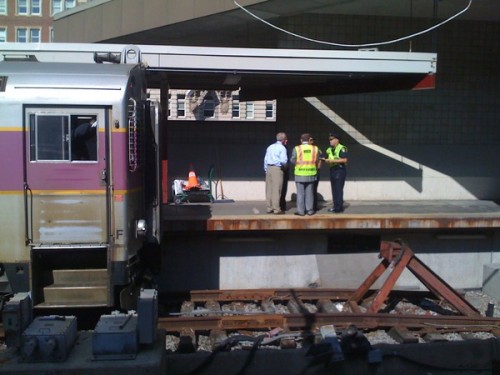 A commuter rail train on the Worcester/Framingham line crashed into a bumper at South Station this morning injuring about 20 passengers, the Boston Globe reports. None of the injuries appear to be life threatening.
Train number 512 left the Southborough station around 8:03 am today.
Any Southborough commuters on board have a first-hand report?
Update: There was also a near miss on the Worcester/Framingham line last night. Apparently it's not a good week to be a commuter from Metrowest.